These are the best alcohol gifts to give in 2021 if you want to bring a fun bottle with you or check off a gift for someone who loves spirits and cocktails. This liquor gift guide covers bourbon, scotch, tequila, mezcal, gin and vodka. We also include some of our favorite cocktails that are ready to go or that you add your favorite liquor to.
Newsweek 2021 holiday gifts badge
What use is a liquor gift guide if it doesn't include easy-to-find bottles, limited editions and something in a price range for everyone? Well, we have you covered with the best gifts for your friends and family who have a home bar or love a great bottle, from sipping neat or on the rocks to build a fun cocktail.
You can find these at your local liquor store, through ReserveBar, Drizly and other retailers. Pricing may vary based on location, and as always, prices may fluctuate over time.
The Macallan A Night on Earth in Scotland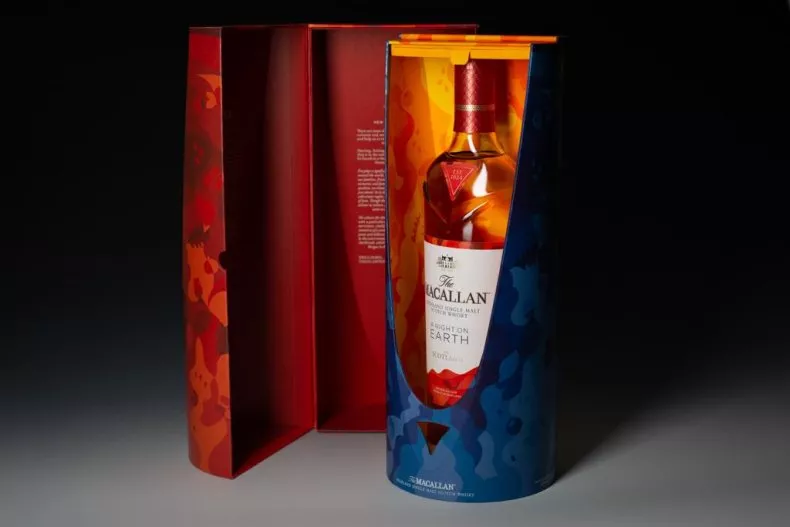 This special bottle of The Macallan is a celebration of Scotland's Hogmanay festivities, and it is a perfect gift to wish someone a happy new year. The stunning packaging hides a Happy New Year message and a bottle of highland single malt scotch whiskey that is 86 proof. The scotch spent time in ex-Sherry casks and ex-Bourbon barrels. This is a sweeter tasting scotch with notes of cinnamon, shortbread, orange, spice and vanilla. It's meant to be paired with shortbread during holiday celebrations.
Patrón Cask Collection Añejo Tequila Sherry Cask Aged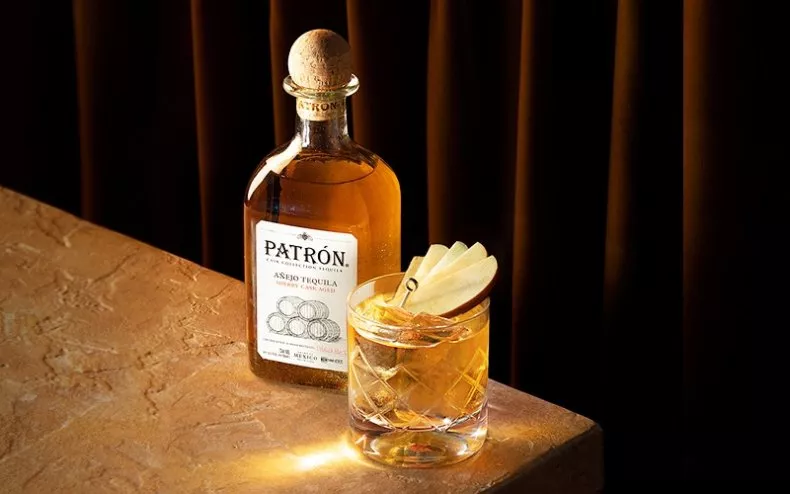 Patrón delivers a delicious bottle of tequila with the Sherry-aged tequila that is part of the Cask Collection. Hints of caramel, vanilla and yes, pecans, this is a tequila experience that will stand out as a gift for anyone on your list. It's tasty served neat, or a classy way to build out cocktails tailored specifically for the Sherry Cask Aged Añejo tequila.
Middle West Spirits Lucky Find Wheat Whiskey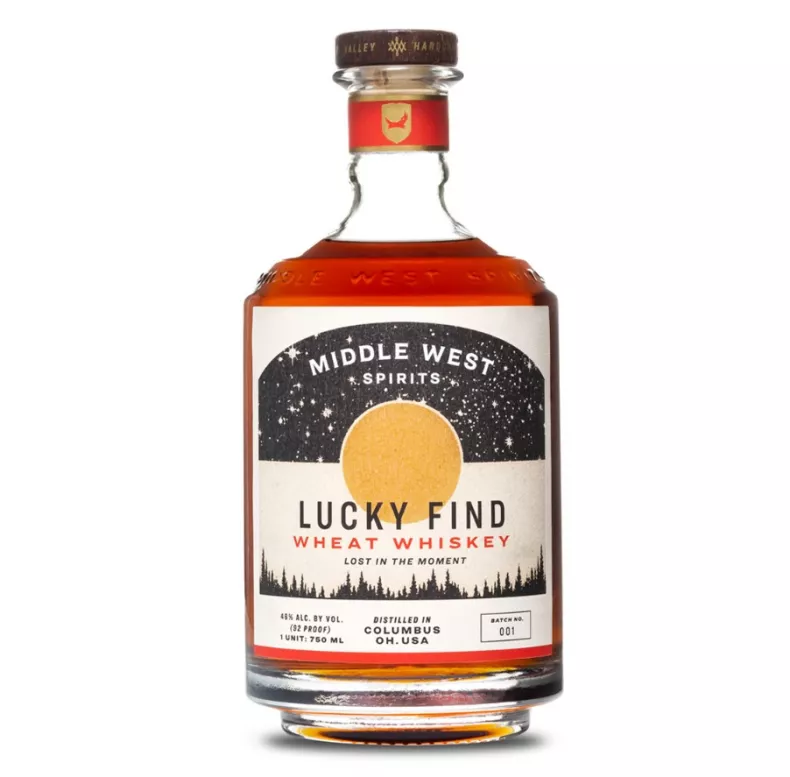 The Middle West Spirits Lucky Find Wheat Whiskey is the best-tasting wheat whiskey I've tried in 2021. This bottle looks fabulous, which is an important part of the gift-giving process, but it also hits all the right notes on taste. The whiskey includes notes of coconut, vanilla, caramel and milk chocolate. It's a great everyday whiskey that still tastes special, and the price is right.
Booker's 'Bardstown Batch'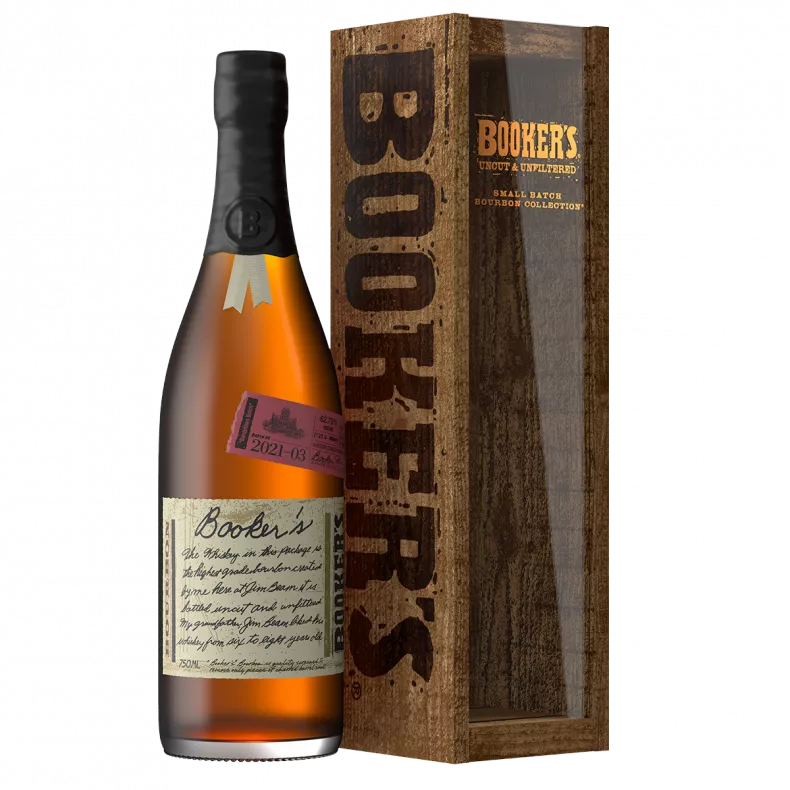 Booker's third release of the year is the "Bardstown Batch," which pays homage to the homeplace of Master Distiller Booker Noe and the current home to Master Distiller Fred Noe and Master Distiller Freddie Noe. With brown sugar and caramel on the nose and a sweet taste that gives way to oak and mild heat on the finish that can spike from sip to sip. It's an excellent continuation of Booker's releases and a stunning gift option.
Jim Beam Bourbon Cream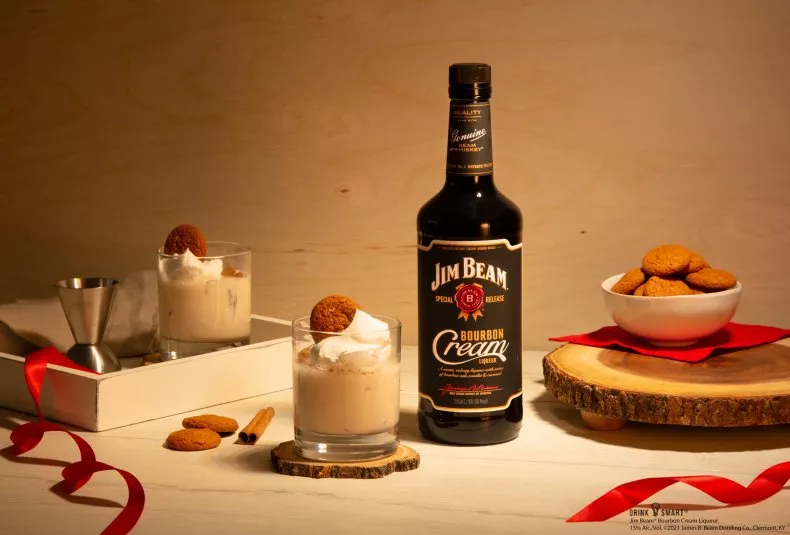 Jim Beam Bourbon Cream is a new offering that combines cream liqueur with Jim Beam to deliver a delicious spirit for the holidays. Serve on the rocks for a treat that pairs well with seasonal desserts or mix with hot water and cocoa for a creamy adult hot chocolate. If you want to make the cocktail shown above, here is the recipe.
1 part Jim Beam Bourbon Cream
1 part Jim Beam Bourbon
1/2 part Gingerbread Syrup
1 part half and half
2 dashes Aromatic Bitters
Combine in a cocktail shaker with ice. Shake and strain into a rocks glass over fresh ice. Garnish with whipped cream and crushed gingerbread cookies.
Take a look at Jim Beam Bourbon Whiskey Shirt collection