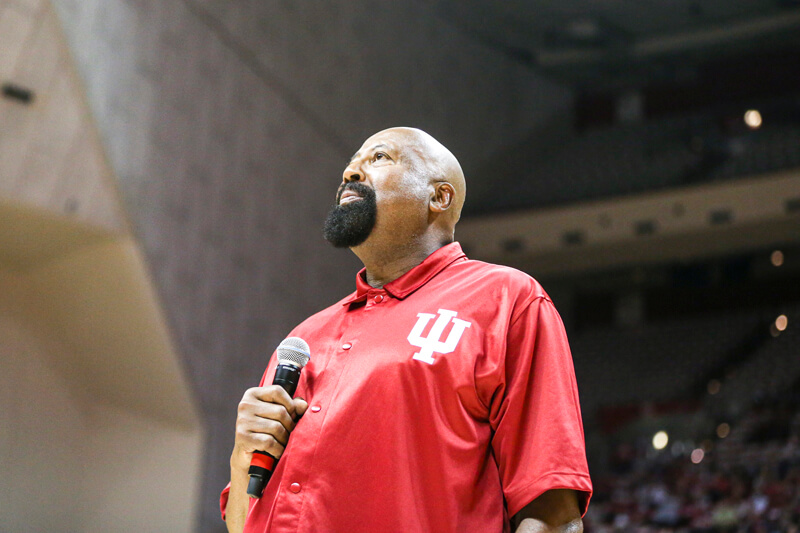 6-Banner Sunday is Inside the Hall's weekly newsletter in partnership with The Assembly Call. More than 8,000 Indiana fans receive the newsletter each week. In addition to appearing each week on the site, you can also opt to receive 6-Banner Sunday by email. A form to subscribe via email is available at the bottom of this week's 6-Banner Sunday.
Welcome to another edition of 6-Banner Sunday, a joint production between The Assembly Call and Inside the Hall where we highlight the five most essential IU basketball stories of the past week, plus take a look at how the other IU sports programs are doing.
While the season is still just over a month away, it was a busy week for IU basketball. The team started practice this week, conducted media day, and held Hoosier Hysteria on Saturday night. Players past and present make an appearance in 6-Banner this week as both Miller Kopp and Will Sheehey made headlines. We will conclude as usual with our Hoosier Roundup looking at how other IU sports are doing. Here is a link to this week's Assembly Call Radio and also an interview with freshmen Tamar Bates as part of a new series the Assembly Call is doing.
• Hoosier Hysteria
• Media Day
• Hoosier picked to finish seventh in Big Ten by Blue Ribbon
• Miller Kopp feature
• Will Sheehey update
• Hoosier Roundup
Banner #1 – Hoosier Hysteria
Ever since Mike Woodson took the job as IU coach last spring, fans have been waiting to see his team play and they arrived early. While no games have taken place outside the exhibition games in the Bahamas, Hoosier Hysteria on Saturday signaled the season is getting closer. It began with player introductions for both the men's and women's teams which included a video styled from the movie "Hoosiers" welcoming Woodson back to his alma mater before he gave a speech. Women's head coach Teri Moren and former Hoosier star Isiah Thomas also addressed the crowd.
In terms of basketball itself, a shooting contest won by Parker Stewart and Grace Berger was the first event, followed by a skills competition where Rob Phinisee and Mackenzie Holmes were victorious. Trayce Jackson Davis easily took the dunk contest before the team ran some drills. There was no scrimmage this year. Highlights of these events can be viewed here.
Another unique aspect of this year's Hoosier Hysteria involved NIL, as IU charged for their popular schedule posters and gave the money to the players on it.
ADVERTISING
Also, Assembly Call had a postgame show after the event.
Banner #2 – Media Day
Hoosier Hysteria was not the only event for the basketball team this week. Last Monday media day took place as Woodson and the players met with the press to discuss the upcoming season.
Inside The Hall's Tyler Tachman wrote a feature about media day after it took place and later talked with Grace Ybarra about it on this week's Podcast on the Brink.
Banner #3 – Hoosiers picked to finish seventh in Big Ten by Blue Ribbon
The final sign this week that the season is not far away was another publication releasing predictions for the 2021-22 season.
This time it was the Blue Ribbon College Basketball Yearbook picking the Hoosiers to finish seventh in the conference. This is consistent with other publications that have picked the team to finish at or around the same spot.
Blue Ribbon also picked Jackson-Davis as a second-team All-American.
Banner #4 – Miller Kopp feature
One of the more exciting offseason additions for Hoosier fans has been the addition of sharpshooting Northwestern transfer Miller Kopp. Kopp is one of several transfers expected to have an impact on this year's team along with Xavier Johnson, Michael Durr and Parker Stewart.
Tachman was again busy here for Inside The Hall and wrote an in-depth feature about Kopp that should have IU fans excited about the production he can bring to the team.
Banner #5 – Will Sheehey Update
Will Sheehey's career has had its twist and turns. IU fans may wonder what the former Hoosier is up to and this week there was an answer.
Sheeney was named an assistant video coordinator for the Golden State Warriors per Scott Agness of Fieldhouse Files.
Banner #6 – Hoosier Roundup
Football's offense was a no-show this week to highlight what was an up and down week for IU athletics.
• Football was shut out for the first time in over two decades in Happy Valley on Saturday night.
• Men's Soccer beat Michigan State on the road before falling at home to Michigan in what has been a pattern this year of playing stronger away from Armstrong Stadium.
• Women's Soccer got another victory over Illinois before tying with Ohio State.
• Volleyball battled hard but fell to three ranked teams this week.
• Field Hockey knocked off Ball State before falling to Penn State.
• Men's Golf struggled at a tournament this week after what had been a fantastic start in their first few events of the season.
• Cross Country competed in South Bend this week.
• Swimming and Diving scrimmaged this week.
• Women's Tennis competed in an exhibition event.
• Men's Tennis also played in an exhibition event.
Thanks for your continued support for The Assembly Call and Inside the Hall. We'll be back next weekend with a new roundup.
Now go enjoy yourself a 6-banner Sunday.