It Follows Monster is not like Chucky, Pennywise, Dracula, The Babadook, Anna Belle, and many classic horror characters whether monsters or villains all have their own names to call, to learn, to know, to frighten. These same names also lead to the deeper origins and specific stories of each character.
So it seems that one of the ways that you can, give a new direction to the horror genre, is to create an unknown entity. No name, no story, no obvious humanity, and no specific motive. That's what It Follows did when all we know about the terrifying It Follows Monster in this movie is "It" – the entity.
It Follows Monster
1. "It" and invisible fears in life
Director David Robert Mitchell once said that the idea for the film came from his recurring childhood nightmares of a formless monster that constantly followed him slowly.
It Follows and begins with a story that sounds quite similar to the once-popular mail game, almost everyone has heard of. That is, you will receive a letter with an unlucky curse saying that you must copy it, send it to others or you will suffer bad luck.
With the beautiful young girl Jay (Maika Monroe), this game comes in a more terrible version, many times scarier. After dating and having sex with Hugh (Jake Weary), Jay is informed by him that she has been stalked by "It" (It Follows Monster) – a curse he received from someone sexually.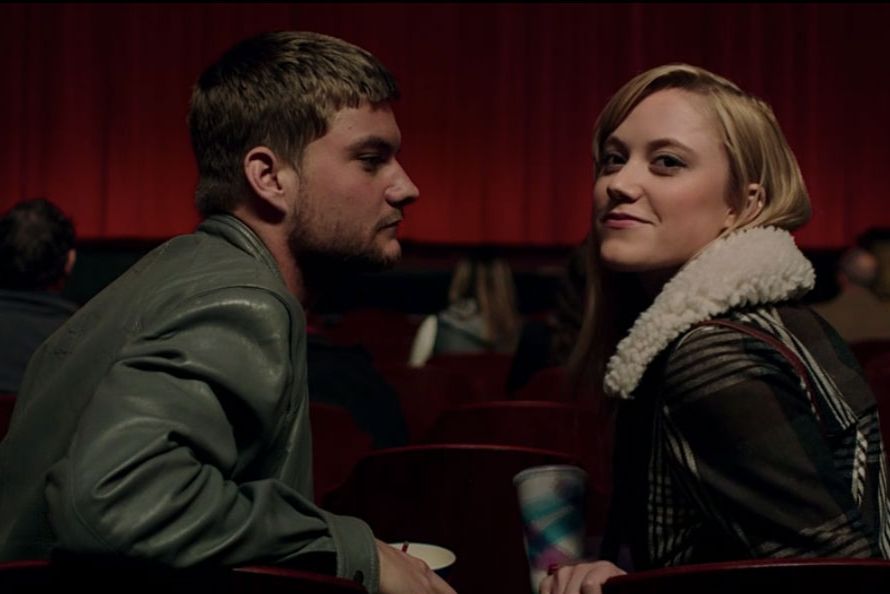 It's slow, but it's not stupid, it's getting closer and closer to Jay. That's what Hugh told Jay after showing her it took the form of a naked woman and told her that the only way out was to pass it on to another person by having sex.
If Jay dies, the curse will return to the previous person Hugh and will continue until it returns to the first person. This approach is quite similar to other classic films like The Ring (2002).
The scary thing about "It" is that it has no definite shape, it could be anyone you meet on the slow-moving path approaching you. Due to slow movement, at that point, you can run away from it. However, because of this, you are prolonging the chase and pushing yourself deeper into the growing fear that you never know what you are facing.
Therefore, It Follows Monster does not cause terror by violent attacks or horror figures. It makes you obsessed when every second, every minute, every moment it can appear and chase you. Therefore, the horror of the work is not in the Jump Scare scenes or the bloody scenes, but in the gloomy, suspenseful, and tense atmosphere.
In a certain sense, "It" symbolizes invisible fears in life, terrifying obsessions that will come one day that we can't predict.
>>> READ MORE: Batman Villain List: Top 10 Best Villains
2. "It" = Sexually transmitted disease?
There are many ways to develop the story and ideas, but the beauty of It Follows is the form of transmission of the curse through sex. A form that is both naked and has many layers of symbolic meaning, which can flexibly change according to the viewer's experience and perspective.
In fact, as society is developing, people's thinking about sex has also changed. In the past, we always assumed that sex was always accompanied by love and that you should only have sex with someone with whom you really have a close relationship. But now that is considered normal. The film doesn't strictly judge that, just sets a reasonable limit to the experience.
Because obviously when you're too free and out of bounds, it's very easy to run into problems or consequences that you can't deal with. Many people think that "It" here is a symbol for sexually transmitted diseases (STDs).
The way "It" reaches and kills its victims is very similar to these diseases. It won't kill you right away, it will slowly slow you down. It will not only attack you physically but will also gnaw you mentally when you live in fear for a long time.
3. Why does the film set the perspective of a young girl?
The main character – Jay, is a 19-year-old girl, who started to flutter, fell in love, and began to have desires for physical closeness. The people around her in the struggle against "It" – It Follows Monster are her younger sister and best friend since childhood, all of whom are also growing up.
The characters also clearly reflect the message that the director wants to convey. That is the thought and perspective of youth before the problems of society. It seems that the director believes that young people's problems must be solved by the young people themselves.
Jay decided not to tell his mother because he didn't want her to worry. Jay's mother's face was not revealed, which further confirmed the director's thinking. Because Jay is starting to enter a mature age and has his own independent thoughts.
So why Jay? A girl rather than a guy? Is it because women are often the subject of sexual assault?
When Jay first appeared, she was in the pool alone enjoying what should have been very private. But in small detail, there were two neighborhood boys who hid in a nearby bush and surreptitiously watched their 19-year-old sister in a bikini.
Simply put, the author has shown us the living context of young girls. They are always the object of stalking, sneaky acts of somewhat evil, and lewd thoughts about the sex of men's sexual instincts sometimes unable to control themselves.
You can also see Jay's 3 sexual relationships in the movie in a state that is not too formal, even unsafe.
The first time she and Hugh worked in a car on an empty road. For the second time, she and Greg (Daniel Zovatto) made love on the hospital bed when Jay's psychological and physical state had not yet recovered. We can't think of Greg's actions as heroic, wanting to save Jay because this guy doesn't believe that an invisible monster is hunting Jay just because she has sex with another person. Before that, Greg had looked at Jay with strange eyes while washing the car or in the classroom.
Jay finally has an experience with Paul (Keir Gilchrist) at home after the incident at the pool. It seems the two didn't do it out of emotion, they did it because Paul wanted to help, they did it because Jay eventually got tired and accepted Paul's company, they did it because they knew the pool attack wasn't complete. to put an end to the carnage of "It". In this last time, we see Jay as the proactive one, not the man in the previous 2 times, it shows a pretty obvious change in the character's way of looking at the problem, while also raising an important point of view. multidimensional scores on sexual relations.
>>> READ MORE: Peaky Blinders Arthur: The Mad Dog
The director didn't say sex is bad, just how we perceive and act with it.
4. Message about the nature of relationships and It Follows Monster
A successful horror movie is one with a strong enough message. Apparently, It Follows did just that. When besides the problems of sexual relations in young people, the film also poses a new perspective on the nature of relationships in life.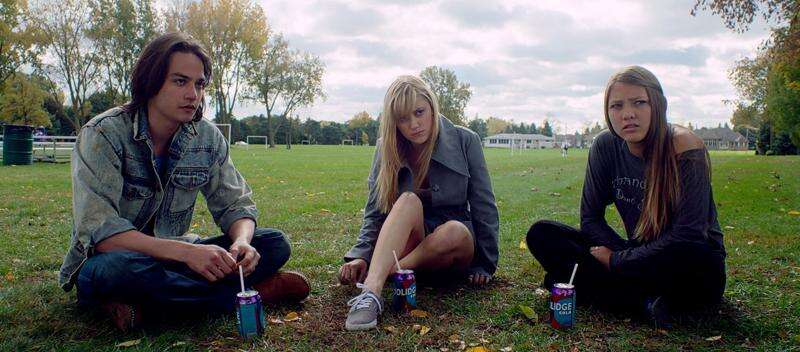 It can be said that relationships are an important fulcrum for everyone. However, young people tend to forget essential relationships such as family and friends. Most of us when we are young will tend to run after love even though love is the most fragile thing, the relationship that is easiest to leave us, is something we can never be sure of.
It Follows offers a bare-bones look at love and sex as a valuable exchange. You have what they need and they have what you want, not just an emotional story.
Why is "It" portrayed with the image of anyone we can meet in life? Probably because, "It" is not just an unidentified entity, it can be everyone. "It" is Jay, is Paul, "It" can also be me, you, all of us, young people who have been or most likely will miss in the future, young people at least once Wondering about the value of love, of relationships, of fears that will strike at any moment at a time that you can't predict.
>>> READ MORE: Outer Range TV Show: Is It Worth Looking Forward To?